Protect Your Loved Ones from Respiratory Problems with This Portable Nebulizer! 
The days of being out traveling and not having your nebulizer are over! Never again will you have to go without this piece of equipment that is vital to your health and comfort!
WHY USE A NEBULIZER?
If you have asthma, your doctor may prescribe a nebulizer as treatment or breathing therapy. The device delivers the same types of medication as metered-dose inhalers (MDIs), which are the familiar pocket-sized inhalers.

Nebulizers are easier to use than MDIs, especially for children who aren't old enough to properly use inhalers or adults with severe asthma.

The pressurized air passes through the tube and turns the liquid medicine into a mist. During an asthma attack or a respiratory infection, the mist is easier to inhale than the spray from a pocket inhaler.

When your airways become narrow — like during an asthma attack — you can't take deep breaths. For this reason, a nebulizer is a more effective way to deliver the medication than an inhaler, which requires you to take a deep breath.

Designed to help administer medications and moisture into air passages, the Portable Nebulizer helps control respiratory symptoms and loosen secretions in the lungs.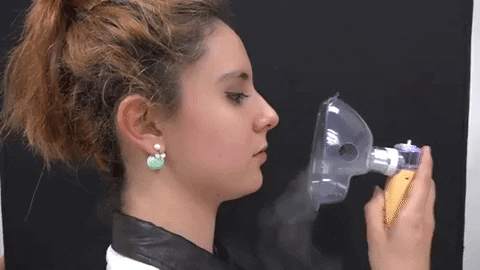 Nebulizer Features/Benefits:
EASY TO INHALE

 

- Creates a cool, ultrasonic mist that is easily inhaled.
QUICK

 

 - Offers quick relief for respiratory ailments.
EFFECTIVE

 

- Efficiently penetrates airways by providing vapor therapy.
CONVENIENT & QUIET

 

- Portable and very quiet!
REPLACEABLE BATTERIES

 

-Powered by two AA batteries.
EASY FILL-UP

 

- Equipped with a liquid cup that is hassle-free and very easy to fill.
SUITABLE FOR ALL AGES

 

- Safe for everyone from infants to elders!
Our Sherpa
Our Premium Sherpa is a high-performance fabric that is luxuriously warm, soft, and lightweight.
With a curly, slightly nubby texture and subtly flecked appearance, it has a plush sweater-knit backing.
Comparable in softness and insulating properties to natural fur, it has a high warmth-to-weight ratio. It wicks moisture from the body—making it warm even in the dampest conditions.
Washing Instructions: 
Machine wash in cold water. Tumble dry.